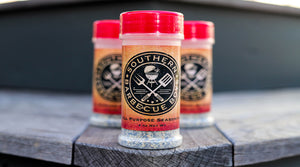 The Website is Live!!
Happy New Year 2020!
We are extremely pleased that SouthernBarbecueBoys.com is now live! It is such an exciting time for us all, and we truly appreciate each and every one of you who have supported us up to this point, and continuing to do so!
As we continue going forward, we will be constantly adding more products to the site, so be sure to check back on a regular basis as our inventory grows!
Again, from us to you, Thank You so very much for your support!
---